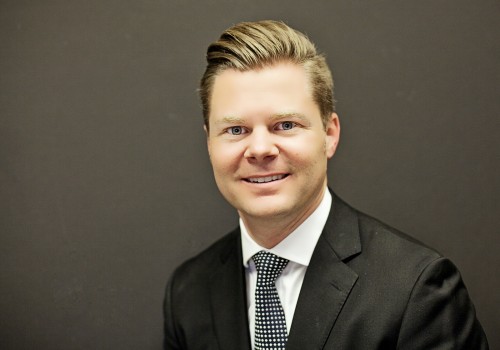 Adam Rumsey, Vice President, Investments
O: 405.602.3057 C: 270.303.5103 E: arumsey@newmarklsb.com
Adam Rumsey serves as Vice President of investments at Newmark Grubb Levy Strange Beffort. With more than five years of experience in commercial real estate, Adam specializes primarily in investment sales and recapitalization of office assets for private investment organizations.
Prior to joining Newmark, Adam was a senior associate with the investment properties and capital markets division of CBRE, Inc., where his experience included representing office owners and private investment groups in the valuation, acquisition and disposition of commercial real estate assets. Mr. Rumsey joined Newmark in the fall of 2016 to team up with fellow office investment specialist, Mark Beffort, where he has quickly earned a reputation as a leading investment advisor with extensive experience in almost every aspect of office investments and capital markets. He has well-established working relationships with several major clients, including Hilti, Inc., Saul Holdings, Coury Properties, DDDD, LLC and Philcrest Properties.
In the five years prior to joining CBRE, Inc., Adam was a vice president at MidFirst Bank where he oversaw all aspects of the bank's marketing efforts.
Professional Awards
OKC Biz Forty Under 40 - 2009
NAIOP Deal of the Year - 2015
Professional and Community Affilliations
Member
Leadership OKC - LOYAL Class IV
Member
Oklahoma Commercial Real Estate Council (CREC)
Member
Downtown Club of Oklahoma City
Education
Western Kentucky University, Bachelor of Science in business management
Back to Top