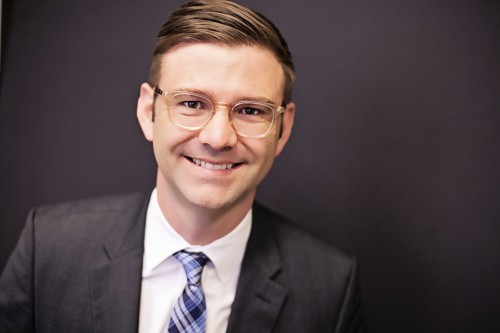 Brett Price, CCIM, SIOR, Senior Vice President, Industrial
O: 405.606.7153 C: 405.613.8380 E: bprice@newmarklsb.com
Brett Price, CCIM, SIOR serves as Senior Vice President of Newmark Grubb Levy Strange Beffort, specializing in the leasing and sales of industrial properties in Oklahoma. Over the past five years Brett has closed over $500M in transactions.
Mr. Price is a member of the elite Society of Industrial and Office Realtors (SIOR). The SIOR designation is a professional achievement for highly qualified commercial real estate practitioners with a strong transactional history. Due to its eligibility qualifications, there are currently only 3,100 members in this distinguished organization worldwide.
Brett also holds the prestigious Certified Commercial Investment Member (CCIM) designation, which only six percent of all commercial brokers in the nation currently hold.
Contact Mr. Price or one of our other associates anytime.
Professional Awards
Journal Record Achievers Under 40 – 2014
Newmark Grubb Top Producer – 2013, 2014, 2015, 2017, 2018 & 2019
CREC Industrial Sale of the Year - 2013, 2015, 2016, 2017, 2018 & 2019
CREC Industrial Lease of the Year - 2016
NAIOP Industrial Sale of the Year - 2015 & 2017
CoStar Top Industrial Leasing Broker - 2016, 2017 & 2018
Professional and Community Affiliations
Member
Society of Industrial and Office Realtors (SIOR)
Member
Certified Commercial Investment Member (CCIM)
Member
Oklahoma Commercial Real Estate Council (CREC)
Member
LOYAL Class II Graduate (LOYAL is a subsidiary of Leadership OKC and is a network of young professionals)
Volunteer
Active Big Brother since 2010 for Big Brothers Big Sisters of Oklahoma
Education
University of Oklahoma, B.A. in Entrepreneurship with minor in Finance
Select Industrial Transactions
| Address | Property Name | Size | Sale Price |
| --- | --- | --- | --- |
| 6001 S Air Depot Blvd., OKC | Boeing OKC Campus | 529,822 SF | $124,735,000 |
| 524 & 600 N Sara Rd., Yukon | Armacell & LKQ Portfolio | 431,750 SF | $26,850,000 |
| 9201 N I-35, OKC | Corken, Inc. | 156,000 SF | $24,850,000 |
| Multiple Addresses, Tulsa | Thackeray Portfolio | 523,624 SF | $22,500,000 |
| Multiple Addresses, Tulsa | Airpark Distribution Center | 300,000 SF | $20,930,000 |
| Multiple Addresses, Arlington, TX | Arlington Portfolio | 455,331 SF | $17,111,500 |
| 8301 N I-35 Service Rd., OKC | ShurTech Distribution Center | 280,000 SF | $17,000,000 |
| Multiple Addresses, OKC & Tulsa | OKC/Tulsa Portfolio | 377,570 SF | $16,700,000 |
| Multiple Addresses, Irving, TX | Century Center | 166,807 SF | $9,000,000 |
| 4800 Partnership Dr., OKC | Crest Warehouse | 220,000 SF | $9,000,000 |
| 11300 Partnership Dr., OKC | Iron Mountain Warehouse | 144,990 SF | $8,150,000 |
| 11400 N I-35, OKC | Herman Miller & Iron Mountain | 125,000 SF | $8,125,000 |
| 6601 S Air Depot Blvd., OKC | PODS Warehouse | 144,000 SF | $7,600,000 |
| 400 S Vermont, OKC | Vermont Center | 143,750 SF | $7,050,00 |
| 4200 SE 59th St., OKC | Johnson Controls | 153,130 SF | $6,000,000 |
| 6001 S Air Depot, OKC | Boeing OKC Campus | 520,000 SF | Lease |
| 420 S 145th E Ave., Tulsa | Sofidel American Corp. | 274,600 SF | Lease |
| 4200 SE 59th St., OKC | Dex Heavy Duty Parts | 153,130 SF | Lease |
| 1609 B SE Grand Blvd., OKC | AAR Supply Chain | 131,400 SF | Lease |
| 4680 NW 3rd St., OKC | Pratt Corrugated Holdings Inc. | 107,100 SF | Lease |
| 7501 SW 29th St., OKC | SupplyOne | 101,400 SF | Lease |
| 5101 S Council Rd., OKC | Reel Power | 98,280 SF | Lease |
| 4001 NW 3rd St., OKC | SupplyOne | 92,525 SF | Lease |
| 200 Industrial Road, Elgin | BAE Systems | 83,835 SF | Lease |
| 5443 S 108th E Ave., Tulsa | Iron Mountain | 61,371 SF | Lease |
| 4401 E Hefner Rd., OKC | Amazon | 60,000 SF | Lease |
Back to Top