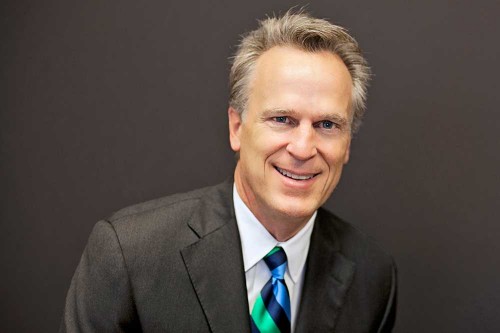 Mark Beffort, CEO
O: 405-879-4757 C: 405-850-6600 E: mbeffort@newmarklsb.com
Mark Beffort began his commercial real estate career and in-depth involvement in Oklahoma City in 1985 after graduating from Washburn University. After several years as a successful commercial real estate broker, he began adding office investments to his personal portfolio and holds a vested interest in downtown Oklahoma City through his ownership interest in Leadership Square, Oklahoma Tower, Corporate Tower, City Place and the City Center East Garage.
His leadership has driven Newmark Grubb Levy Strange Beffort to successfully manage over 7.6 million square feet worth in excess of over $815 million with our real estate investment firm covering four markets including the Oklahoma City and Tulsa, Oklahoma markets, Rogers, Arkansas and McKinney, Texas. He is personally invested in approximately forty percent of the company's current portfolio and he expects to grow the real estate investments over the next 5 to 7 years to well over $2 billion in value.
Mr. Beffort aggressively pursues development of young entrepreneurs through various avenues including his recent financial contribution and direct involvement in the development of an entrepreneurial business program at Washburn University located in Topeka, Kansas.
Professional | Community Affiliations
Past Chairman | Board Member
Downtown OKC
Commissioner
Council of Bond Oversight
Commissioner
OKC Urban Renewal Authority
Commissioner
OKC Redevelopment Authority
Board Member
Devon Implementation Committee
Board Member
St. Anthony's Foundation
Board Member
Myriad Gardens Foundation
Board Member
Junior Achievement
Member
Rotary Club 29 OKC
Trustee
Washburn University
| Property | Location | Client | Value |
| --- | --- | --- | --- |
| OPUBCO Campus | Oklahoma City OK | OPUBCO | $75,000,000 |
| Leadership Square | Oklahoma City OK | Oliver Investments | $61,000,000 |
| Oklahoma Tower | Oklahoma City OK | Oliver Investments | $30,000,000 |
| 20 N Broadway | Oklahoma City OK | Devon Energy | $22,500,000 |
| Hertz Financial Center | Oklahoma City OK | Hertz Corporation | $21,000,000 |
| The Tower | Oklahoma City OK | Archon Group | $20,800,000 |
Back to Top