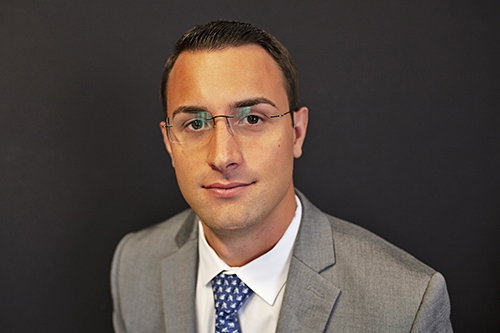 Caleb Cox, Industrial Associate
O: 405.840.1500 C: 405.923.6240 E: ccox@newmarklsb.com
Caleb Cox joined the industrial team of Newmark Grubb Levy Strange Beffort in 2018. Working alongside Brett Price, CCIM, SIOR and Kris Davis, SIOR, he specializes in the acquisition, disposition and leasing of industrial real estate and land. Although new to the business, he has spent ample time in and around industrial real estate. From a young age until graduating college, Caleb worked for his family's international manufacturing business where he was involved in many different facets including sales, marketing, research and development, logistics and production. Being in the know of everything that was going on within the business and being involved in many different areas was an invaluable experience. He developed a wide range of clients ranging from local manufacturers in small towns to Fortune 500 Companies, many of which he still has contact. He believes the roots of his success in sales stems from persistence, honesty, integrity, building strong relationships, adaptability, and setting the bar in service. He has learned the intricacies of different industrial locations after extensively traveling Oklahoma for over half a decade. He believes this experience has allowed him to better help and meet the needs of his clients.
Mr. Cox graduated from the University of Central Oklahoma with a B.B.A. in Finance with Minor in Real Estate.
Contact Mr. Cox or one of our other associates anytime.
Back to Top