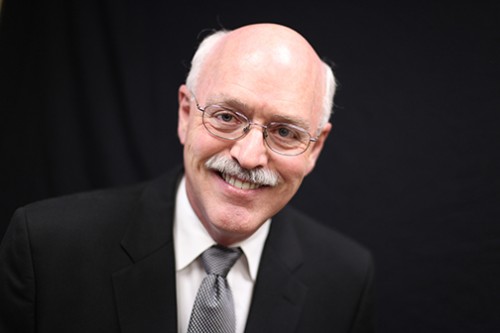 Mike Lester, CCIM, Tenant Representative
O: 918.508.2807 E: mlester@newmarklsb.com
Mike Lester, CCIM, is currently the tenant representative at the Tulsa office of Newmark Grubb Levy Strange Beffort. Mr. Lester focuses primarily on providing his clients with guidance in meeting their individual practices needs, while at the same time understanding how changes in office use will affect their current needs. Through his years of working with his clients and their individual needs, he understands that each use and their specific needs are to be met with effectiveness and efficiency to assure innovative and comprehensive solutions.
Mr. Lester joined Newmark Grubb Levy Strange Beffort with more than 33 years of experience in commercial real estate and construction, with the most recent 10 years spent facilitating healthcare needs. He has also worked for the Tulsa Police Department, Lester & Associates, and developed his own office projects.
A lifelong resident of Broken Arrow, he resides there with his wife of 34 years. He has two sons and two granddaughters.
Professional | Community Affiliations
Board of directors
Northeast Oklahoma Real Estate Services
Broken Arrow Chamber of Commerce
Broken Arrow City Council
Broken Arrow Civitans
Certified Commercial Investment Member (CCIM)
Select Clients
ABS, Wellness, LLC
AIRCO, LLC
Aspen Medical Imaging
AM Contractors, Inc.
Care ATC – Medical Wellness Clinics
Dominion Group
Embree Healthcare
Finance of America
First American Title
HUB International
Jefferson City Medical Imaging
McKinney Open MRI
Mid-Continent Group
Norman Medical Clinic
Owasso Imaging
Stillwater Medical Imaging
Tamko Building Products
Whire River Fish Market & Restaurant
Woltjer Family Trust
Yukon Medical Center
Select Sale or Lease Transactions
| Property | Location | Client | Value |
| --- | --- | --- | --- |
| One Warren Place | Tulsa | HUB International | Non-Disclosure |
| Two Memorial | Tulsa | Finance America | $2.3 million |
| 4880 S Lewis | Tulsa | First American Title | $1.9 million |
| Manchester Square | Broken Arrow | Aspen Medical | $1.5 million |
| Powers Pro Building | Colorado Springs CO | C.S. Imaging | $1.4 million |
| Jefferson City Plaza | Jefferson City MO | J.C. Imaging | $1.1 million |
| Norman Medical | Norman | Norman Imaging | $875,000 |
| 6th Street Office Building | Stillwater OK | Servant Med Imaging | $798,800 |
| Country Line SC | Broken Arrow | White River | $418,064 |
Back to Top